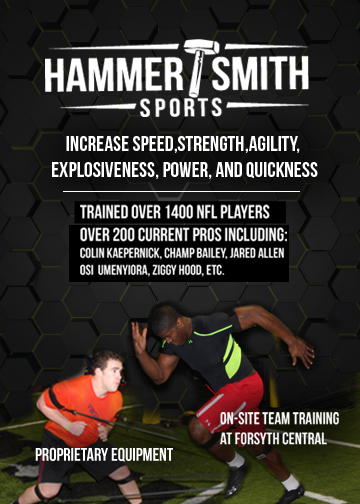 Hammer Smith Sports training programs are based off of movement specificity and modern Russian training principals. By focusing on movement based training we can identify strengths and weaknesses in each athlete and help correct and improve their sports performance. We offer professional full service training programs for professional and amateur athletes, teams, and organizations.
We offer:
Speed and Agility programs designed to improve position specific movement, acceleration, quickness and overall game performance.
Sports Specific Lifting programs to increase strength, power, and explosiveness.
Comprehensive flexibility and balance programs to reduce injury, and improve spatial awareness.